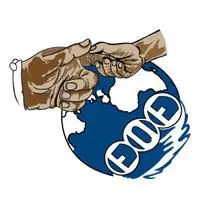 Eric O. Emerson is a M.A. Ed. LISAC who specializes in individual, couples and family therapy and maintains a private practice in Tucson, Arizona.
With over 25 years experience specializing in Substance Abuse, he is currently serving as a private practitioner working with a broad spectrum of clients. Among his areas of expertise are Juvenlile and Adult Substance Abuse, Cognitive Behavior Therapy, Motivational Enhancement Therapy, Anger and Anxiety and Healthy Relationships.
In addition to being a prominent substance abuse therapist, Eric has worked in Arizona's largest school district as a Behavior Specialist, working with children from kindergarten through high school graduation, for 20 years.
Eric is an interactive, solution-focused therapist. His therapeutic approach is directed towards the individual's ability to personalize and make counseling practical to life experiences, thus enhancing feelings of belonging, acceptance of personal responsibility and feeling empowered to make choices and decisions that lead to positive consequences.
Education
Master of Education, Counseling/School Counseling
Northern Arizona University

Bachelor of Arts, Communications, Radio and Television Broadcasting
San Francisco State University


License, Certifications & Awards
Licensed Independent Substance Abuse Counselor,
State of Arizona Board of Behavioral Health Examiners
Master Addictions Counselor, National Association of Forensic Counselors

Clinically Certified Juvenile Treatment Specialist,
American College of Certified Forensic Counselors

Arizona Department of Education Certificate,
Guidance Counselor, Pre-K - 12

Facilitator Training in Accountability Conferencing Certificate,
Pima County Juvenile Court

Independent DUI Evaluator Certification
Service Arizona Driver Improvement Services